The App
The Commons Mobile App is a community-maintained app that makes it easy to upload your pictures to Wikimedia Commons. The app can be installed on any Android device and uses your Commons user account to upload photos.
Features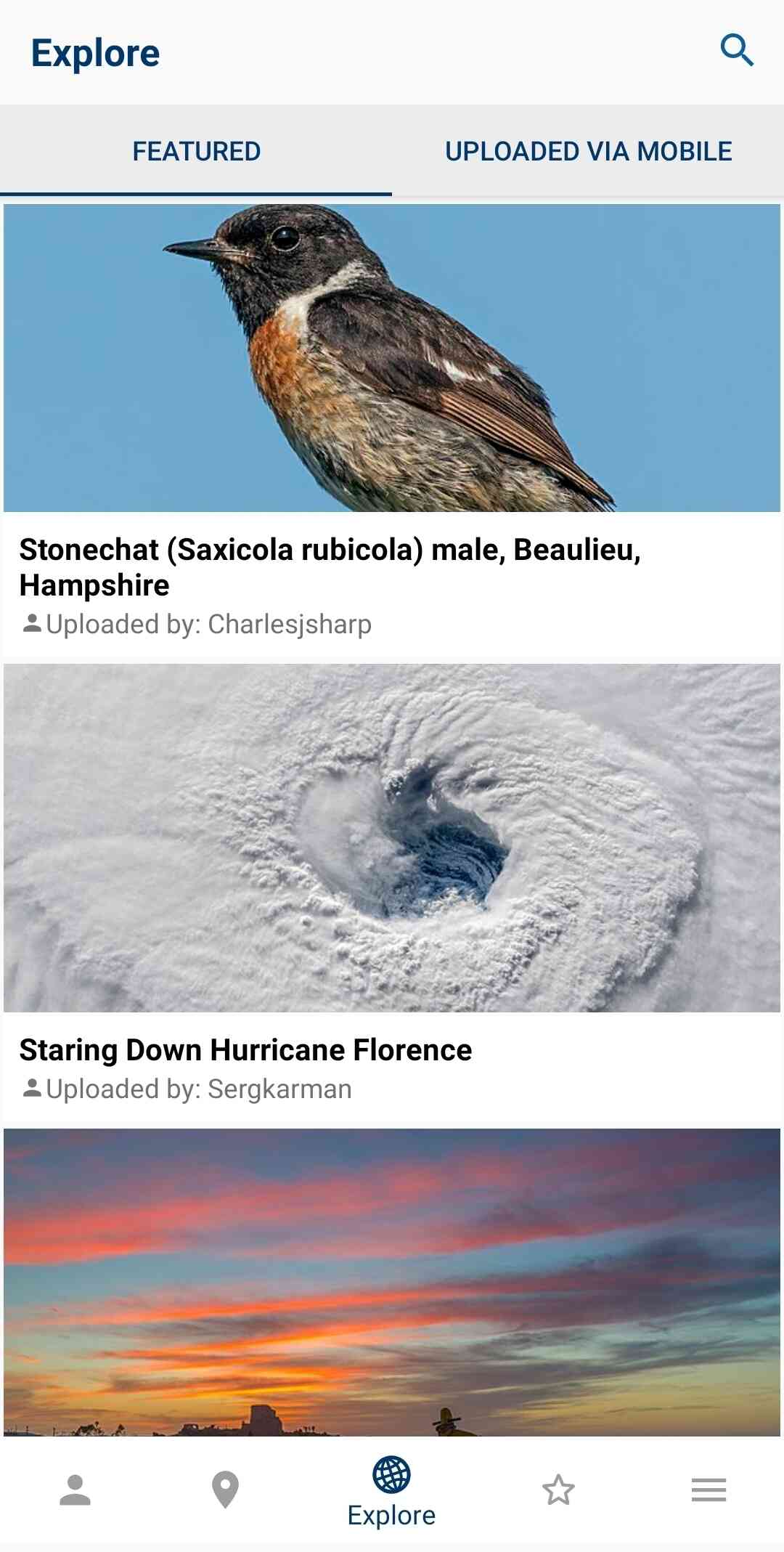 Explore images featured in Commons right from the app. Further, you do not need an account to explore Commons or search it using the app!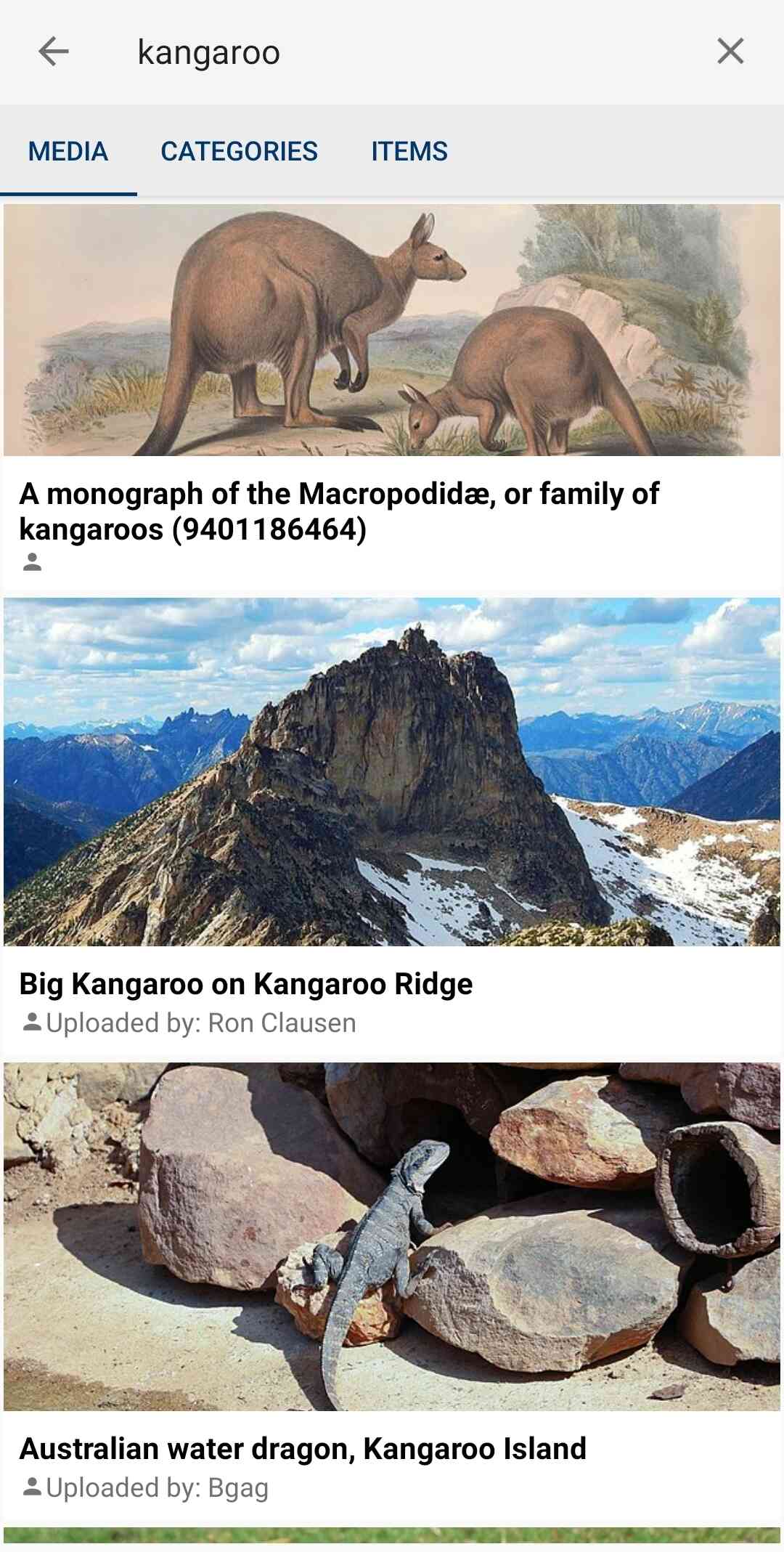 Want to search for images in Commons? Now, you can do that using the Commons app! You can search both media and categories. Note that you do not need an account to search.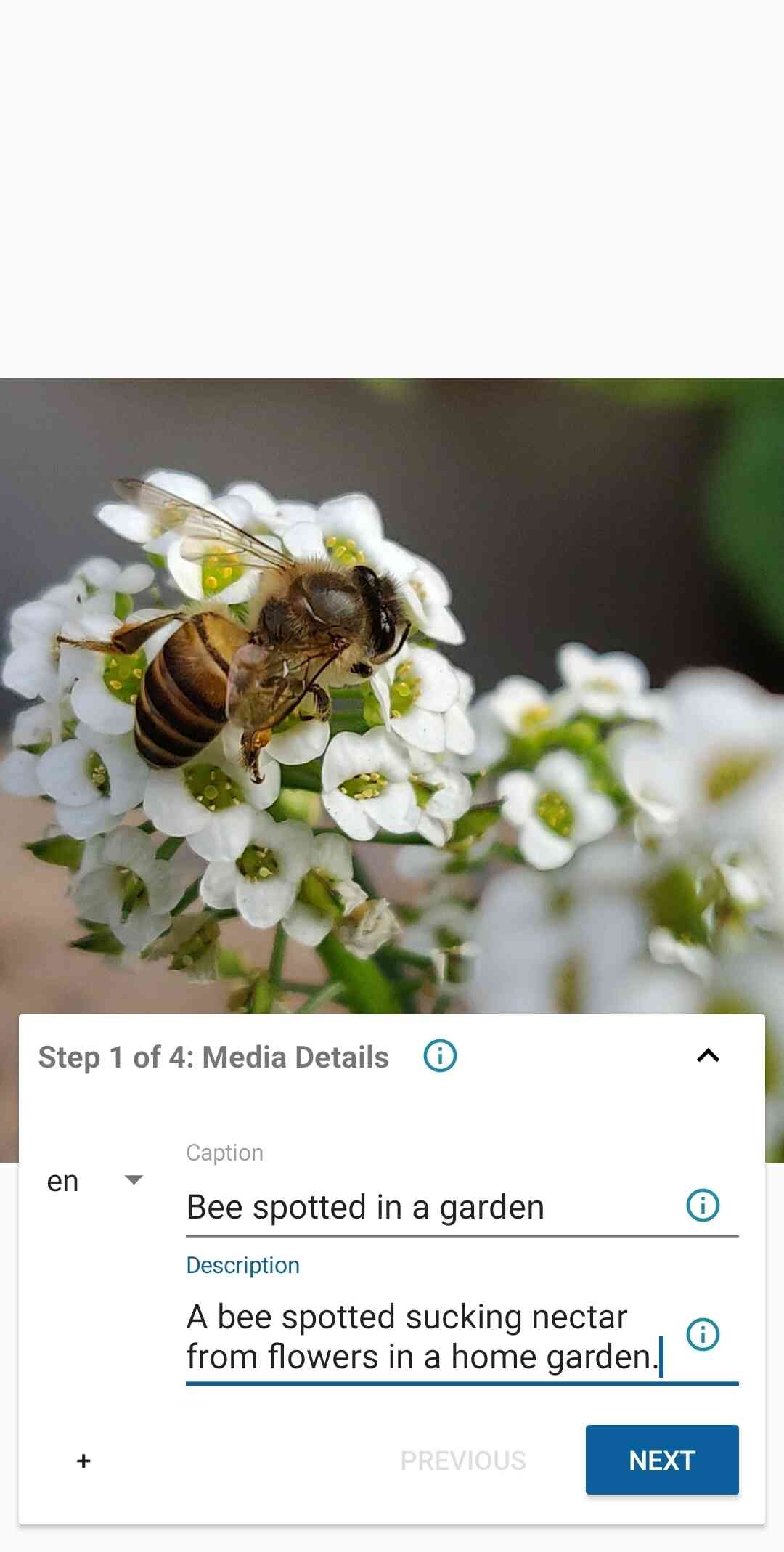 You can upload your pictures anywhere you have time. For example during the bus ride home from a photo trip.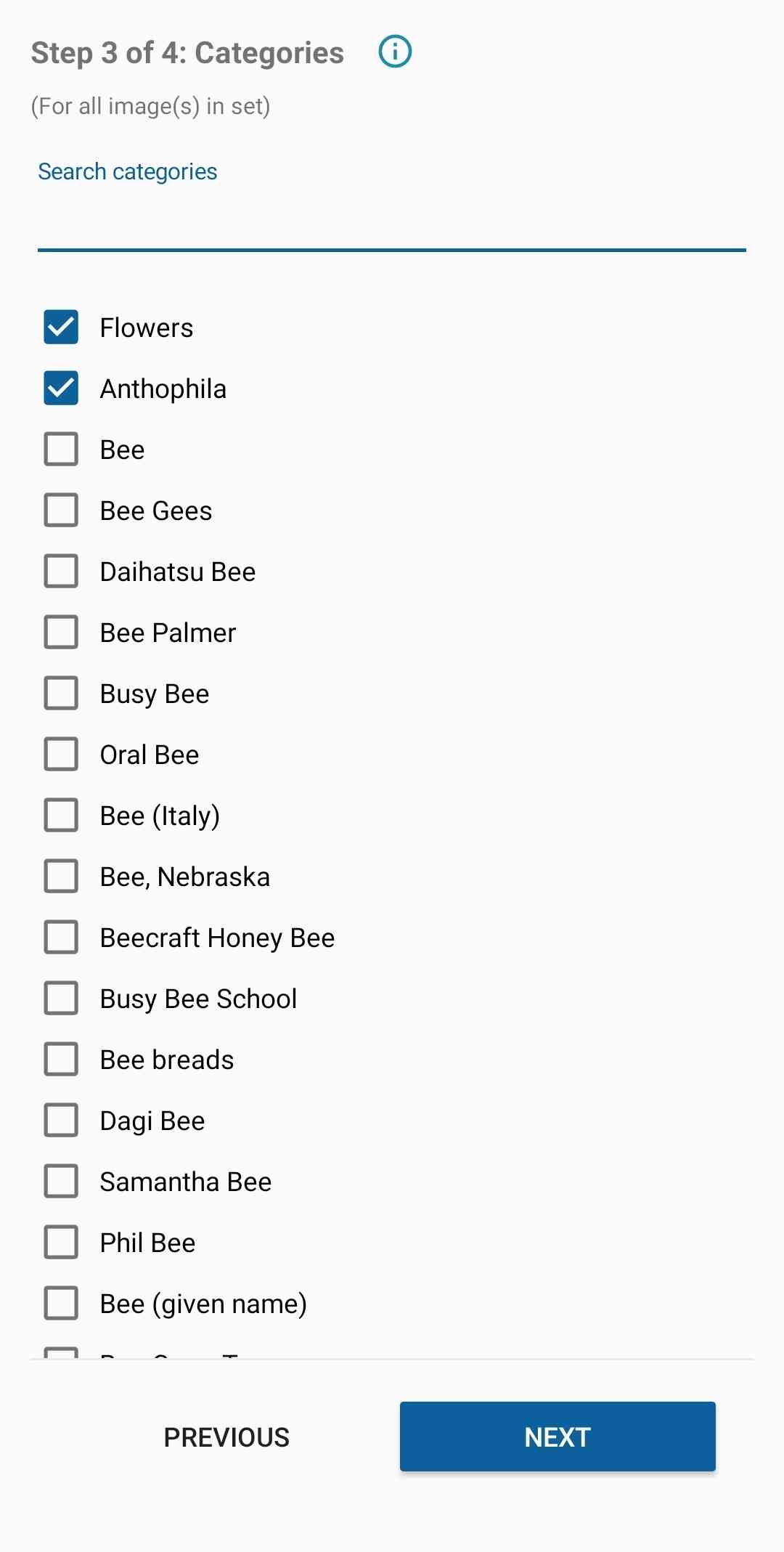 Assign categories to your photos, which makes them easier for other people to find.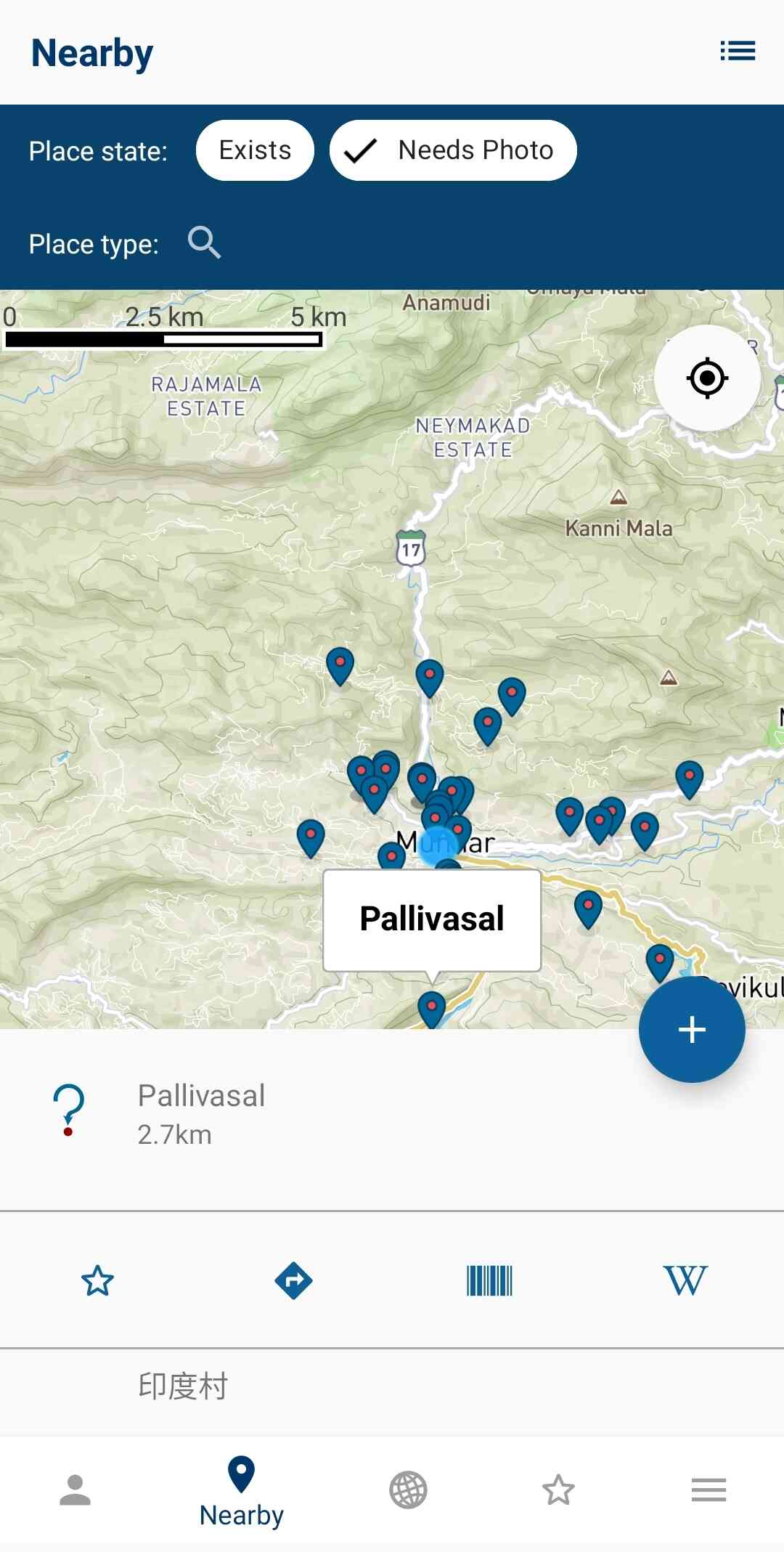 The app lets you view nearby missing images. This way you help out Wikipedia to have images for all articles, and you will discover beautiful places close to you.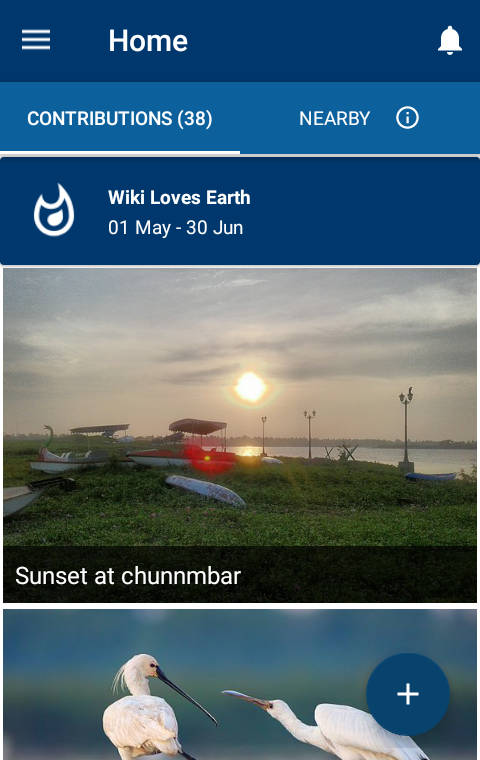 The app shows all the uploads you have made to Commons. This is a great way to easily view your contributions. Further, you could get to know about ongoing campaigns from within the app. You can tap on the campaign banner in the app to learn more about it.
Installation & Usage
Installing and using the app is easy:
Download Wikimedia Commons from the Google Play Store.
Take a picture of something interesting.
In your camera app, click to view the picture you just took.
Press "Share".
You will have to log in for the first time (if you don't have an account, create one for free).
Enter a caption and description for the picture.
Enter relevant depictions and categories.
Choose a license for the image being uploaded.
Finish the upload.
Photo Guidelines
The following guidelines will help you to understand what photos the community is looking for. There is flexibility in these guidelines and they don't cover all cases. If you are unsure, just upload your photo and discuss it with the community.
✓ Photos that document the world around you
✓ Photos of notable objects that you find in the Nearby List in the app.
✖ Photos of you or your friends. But if you are documenting an event it doesn't matter if they are in the picture.
✖ Photos of poor quality. Make sure the things you are trying to document are visible in the picture.